Civic & Religious Organizations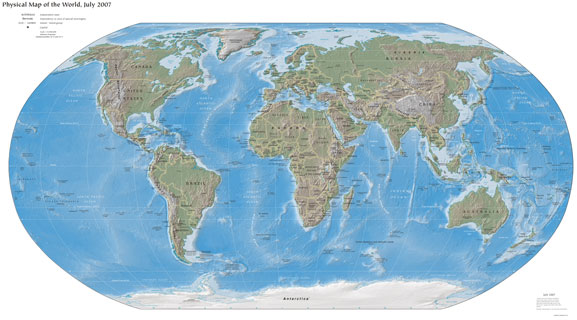 Physical Map of the World (2007)
Introduction & Warnings about some Civic & Religious Organizations
There are a lot of great civic and religious organizations that are honest and worth supporting financially.  Unfortunately, there are dishonest religious and civic organizations that support open borders, fund gun control groups and most of the money does not go to the cause--see Ice Bucket Challenge: ALS Foundation Admits Less Than 27% Of Donations Fund Research & Cures (08/28/14)   & The Truth Behind Social Media--Driven Donation Campaigns (08/24/14) & Gun Grabbers Scam 9/11 Families by Donations going to Fund Left-Wing Causes (09/10/14) --TV commentary in NYC.
NJIAT will attempt to list some reputable organizations that we know of. (NJIAT is not guaranteeing any of the organizations listed below and will not be held liable for any decisions made by individuals donating to such organizations.) Christian and Civic organizations recommended by NJIAT such as the Salvation Army, Farmers and Hunters (feeding the poor), Gun Owners of America (GOA), NRA Foundation, Officers' Christian Fellowship (OTC), Rutherford Institute,etc. can be donated to by payroll deduction through the "Employees Charitable Campaign" for State of New Jersey employees (the federal government--and other States such as PA--might offer a similar program).
Wall Watchers will Alert Donors about Dishonest Religious Organizations
Search the Web with GoodSearch.com and support a charity such
as the NRA Foundation
Recommended Christian Organizations to Support
Defending the Faith and Missionaries
Feeding and Clothing the Poor
Book Donations (please do not donate books that are severely worn out and poor quality)
1. www.betterworldbooks.com
BetterWorldBooks -- see locations such as Hellertown Area Library, 409 Constitution Ave, Hellertown, PA 18055. Ph#610-838-8381. Yes, they take text books.
2. www.salvationarmyusa.org
Salvation Army -- will not take text books or magazines.
3. www.moneycrasher.com
Money Crashers has a list of other organizations to donate books.
Creation Ministries
www.creation.com
Creation Ministries International-a creation ministry that offers a great technical journal (Journal of Creation).
www.icr.org
Institute for Creation Research (ICR)--a creation ministry.
www.answersingenesis.org
Answers in Genesis--a creation ministry
Christian Military Officers
www.ocfusa.org
Officers' Christian Fellowship (OTC)--Christian officers exercising biblical leadership to raise up a godly military—CFC #10531
Christian Legal Help
www.barnabasfund.org
Barnabasfund--hope and aid for the persecuted church.
www.persecution.org
International Christian Concern-smuggles Bibles & petitions the US. 
Alliance Defense Fund (ADF)--they will defend a students' right with the Day of Dialogue in High Schools and other legal issues (see the High School tab tab on students' rights being violated at a well known High School in NJ and how to start a Bible Club and what to do).
www.dayofdialogue.com
Day of Truth/Day of Dialogue--The Day of Truth was established to counter the promotion of the homosexual agenda in high schools and express an opposing viewpoint from a Christian perspective.
www.aclj.org
American Center for Law & Justice--fights for Christians' rights.
Helping People with Drug Addictions
http://www.friendshipministry.org/
Friendship Ministry (John 15:15)--Prison Ministry, Men's PurityMinistry, Correspondence,etc.
www.longislandtc.com
Long Island Teen Challenge--helping young people with Drug Addiction in Long Island and New York City (contact Malcolm Thompson, staff member)
Recommended Civic Organizations to Support
Serving Children and Communities Worldwide
Law Enforcement Associations that Defend the Constitution
Preventing Genocide & Totalitarianism by Defending a Person's Right to Self-Defense with a Firearm--all Totalitarian Governments in History have Confiscated Firearms