Travel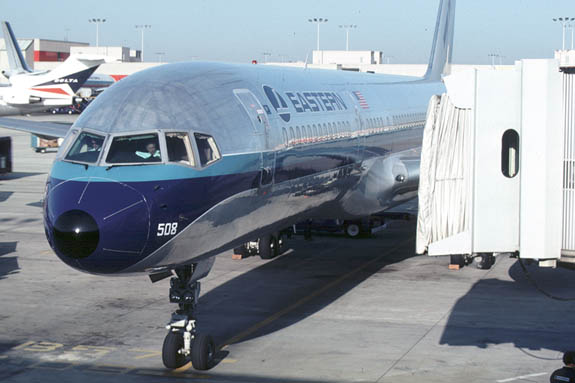 Expedia and Travelocity are excellent ways to book a vacation or flight at the best possible price--see old Eastern Airlines Ticket--PDF (a great Airline destroyed by unscrupulous people).
Beware of Wallgreens travel Vaccination Scam according to Infowars.

For quick check-ins at airports, passengers can sign up for TSA's Pre-Application Program.
Atlantis Paradise Island Resort in the Bahamas. A vacation taken on 12/19/2003 by an individual who asked NJIAT to post it. I great place to go on a vacation; however, if you like to snorkel, then it is recommended that you do not go in the month of December--the water is cold. It probably warms up in February or March.
The Dig is one of the main attractions that conists of the lost city of Atlantis. As one walks through the Dig they will see tunnels, thoroughfares and exhibits with 100 venomous Indo-Pacific Ocean Lionfish, Morey Eels, Irridescent jellfish, Piranhas, etc.
Travel Website

Accessories for Cell Phones that are Useful when Traveling

EMGEAR
EMGEAR -- Tactical accessories, Water Proof Bags, Clothing, Outdoor Survival, Rat Wallet for ladies or young girls to hold a cell phone, wallet, keys (attaches securely to one's belt) PDA holsters that will hold an Apple iphone and some interesting articles on world affairs.
Klein Tools -- the Camo Phone Holder#55564, extra-large or Tradesman Pro Phone Holder#55468 (Black, extra-large). The Extra-large holder fits iPhone® 6Plus/7Plus and Samsung® Galaxy Note® Edge/Note® 7 and similar size phones (seems to fit the Microsoft smart phones). The metal clip attaches securely to belts up to 2 inches wide. The magnetic closure keeps the top flap and your phone firmly in place.
Peligan Voyager for Samsung Galaxy S7 Active or other phones -- meets military specifications for protecting your cell phone from damage.
BodyGuardz for Samsung Galaxy S7 Active or other phones --prevents the glass on your cell phone from cracking.
Cat S60 Cell phone--one of the most rugged cell phones produced (only works with AT&T & T Mobile carriers; works on GSM network)
AWP --Universal Holder/Organizer. 1L-72405 & 1L-72413 for cell phones. Cases are carried at Lowe's.
Concealment Pack for Firearms, Wallets and Holsters for Cell Phones for Traveling
Pelican Travel Gear, Locks and Phone Cases
Travel Tips
http://www.tsa.gov/
Approved TSA luggage locks-the locks can be opened by security officers using universal master keys. This prevents a passenger having his/her lock cut if the TSA has to inspect it.
http://www.tsa.gov/
TSA approved carry-on luggage. The requirements for a zip-lock bags and three-once liquids, gels, etc. can be obtained at a local drug store such as CVS that labels its approved carry-on products for airline travel. (Hefty sells "OneZip Travel Bags"--quart size for 3oz items--that meets airport security guidelines.) It is advisable to put the items in your checked-baggage--you have less problems.
http://travel.state.gov/travel/tips/emergencies/emergencies_1201.html
Travel Emergencies--U.S. Department of State
Transporting Firearms on an Airline